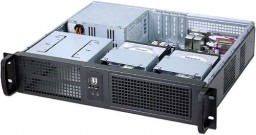 SXL Business Servers are custom built from high quality and standardized hardware on the market, to ensure long term spare-parts availability and can be custom made to suit your specific needs.
SXL NetServer come in 2U Rackmount Case by default, but you may choose Tower Case or 3U Rackmount Case at no extra cost.
The picture shown on this page is a 2U rackmount case.
SXL 伺服器 服務器 網絡主機
SXL 伺服器是採用市場上高品質及標準化硬件組裝而成,可確保長期有替換零件,也可因應客戶的需要而訂製。
SXL 伺服器預設為2U機架式機箱,但也可免費改為3U或塔式機箱以迎合你的需要。
We also offer Lenovo, Dell and HP Servers at very competitive price.
SXL NetServer Value Series
8GB RAM, 2 x 1TB EHDD, Software RAID
| Model | Descriptions | Price |
| --- | --- | --- |
| SV14C01 | SXL Value NetServer, Intel Core I3-4160, 3.6Ghz, 3MB Cache, 2 Cores, 4 Threads; 8GB DDR3 RAM; 2 x 1TB Seagate ES.3 Enterprise HDD; Intel B85 Mainboard, DVDRW, 2U Rackmount Case, Key/Mouse; One Year NBD on-site hardware warranty | HK$5,150 |
| SV14C02 | SXL Value NetServer, Intel Core I5 4460, 3.2Ghz, 6MB Cache, 4 Cores, 4 Threads; 8GB DDR3 RAM; 2 x 1TB Seagate ES.3 Enterprise HDD; Intel B85 Mainboard, DVDRW, 2U Rackmount Case, Key/Mouse; One Year NBD on-site hardware warranty | HK$5,750 |
| SV14C03 | SXL Value NetServer, Intel Core I7 4790, 3.6Ghz, 8MB Cache, 4 Cores, 8 Threads; 8GB DDR3 RAM; 2 x 1TB Seagate ES.3 Enterprise HDD; Intel B85 Mainboard, DVDRW, 2U Rackmount Case, Key/Mouse; One Year NBD on-site hardware warranty | HK$6,950 |
SXL NetServer Power Series
16GB RAM, 2 x 2TB EHDD, Hardware RAID
| Model | Descriptions | Price |
| --- | --- | --- |
| SP14C01 | SXL Power NetServer, Intel Core I3-4160, 3.6Ghz, 3MB Cache, 2 Cores, 4 Threads; 16GB DDR3 RAM; 2 x 2TB Seagate ES.3 Enterprise HDD; LSI 9240-8i Hardward RAID Card, Intel B85 Mainboard, DVDRW, 3U Rackmount Case, Key/Mouse; One Year NBD on-site hardware warranty | HK$6,850 |
| SP14C02 | SXL Power NetServer, Intel Core I5 4460, 3.2Ghz, 6MB Cache, 4 Cores, 4 Threads; 16GB DDR3 RAM; 2 x 2TB Seagate ES.3 Enterprise HDD; LSI 9240-8i Hardward RAID Card, Intel B85 Mainboard, DVDRW, 3U Rackmount Case, Key/Mouse; One Year NBD on-site hardware warranty | HK$7,450 |
| SP14C03 | SXL Power NetServer, Intel Core I7 4790, 3.6Ghz, 8MB Cache, 4 Cores, 8 Threads; 16GB DDR3 RAM; 2 x 2TB Seagate ES.3 Enterprise HDD; LSI 9240-8i Hardward RAID Card, Intel B85 Mainboard, DVDRW, 3U Rackmount Case, Key/Mouse; One Year NBD on-site hardware warranty | HK$8,550 |
SXL NetServer Super Series
32GB RAM, 4 x 2TB EHDD, Hardware RAID
| Model | Descriptions | Price |
| --- | --- | --- |
| SS14C04 | SXL Super NetServer, Intel Xeon E3-1225V3, 3.2Ghz, 8MB Cache, 4 Cores, 4 Threads; 32GB DDR3 RAM; 4 x 2TB Seagate ES.3 Enterprise HDD; LSI 9240-8i Hardward RAID Card, Intel B85 Mainboard, DVDRW, 3U Rackmount Case, Key/Mouse; One Year NBD on-site hardware warranty | HK$10,950 |
| SS14C05 | SXL Super NetServer, Intel Xeon E3-1245V3, 3.4Ghz, 8MB Cache, 4 Cores, 8 Threads; 32GB DDR3 RAM; 4 x 2TB Seagate ES.3 Enterprise HDD; LSI 9240-8i Hardward RAID Card, Intel B85 Mainboard, DVDRW, 3U Rackmount Case, Key/Mouse; One Year NBD on-site hardware warranty | HK$11,500 |