光纖商業寬頻 ∞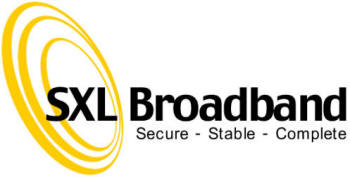 100M Fiber Internet Total Solution ∞
True Business Broadband
∞
100Mbps high speed symmetric connection.
Include 1 static IP address.
Support VPN, Remote Access, CCTV, Self-hosted email server and Web server, etc.
Low latency: HK ~3ms; CN ~35ms; US ~160ms; UK ~260ms.
Good for video conference, VoIP, ERP and other interactive applications.
Highest Reliability
∞
Most reliable Fiber-to-office connection.
Direct internet connection (not PPPoE dial-up).
Network provider: Wharf, Hutchison, HK Broadband, PCCW.
We will choose the best provider for your building.
Easily support 50+ simultaneous users.
Total Solution
∞
Include 30GB Email (Unlimited accounts) and Web hosting.
Include fiber modem and wifi router.
Include on-site installation and support.
HK$880/month ∞
---
100M 光纖商業寬頻上網全包方案 ∞
真正的商業寬頻
∞
高速 100Mbps 對稱連線
包括1個固定ip地址
支持 虛擬私人網絡(VPN),遠端存取,視像監控,自設電郵及網站服務器等等
低延遲率: 例:香港 ~3ms; 中國 ~35ms; 美國 ~160ms; 英國 ~260ms.
非常適合用作視像會議,VoIP,企業資源規劃(ERP)等互動式應用
最可靠
∞
採用最可靠及穩定的『光纖到戶』連線
直接連線到Internet,(不是PPPoE撥號)
網絡供應商:九倉,和記,香港寬頻,電訊盈科
我們會根據你的大廈為你選擇最好的網絡供應商
輕鬆地支援50位以上的使用者同時上網
全包方案
∞
包括30GB電郵(無限帳號)及網站寄存
包括光纖數據機及無線路由器
包括上門安裝及技術支援
每月只需 HK$880 ∞
請即向我們查詢