Tutorials and Screencasts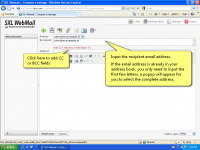 Please visit our Tutorials section. You will found step-by-step screen shots to help you get started with email applications, Web Mail, Control Panel, Web site and more.
Please also read Linux Hosting Administrator Guide for advanced functions.
Frequently Asked Questions
This FAQ sections mainly focus on our hosting services, if have questions related to third party products or anything else, please feel free to call our Service Hotlines.
[qa]